DJ Shadow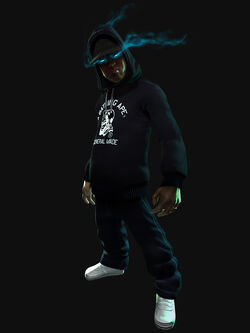 Birth Name
Joshua P. Davis
Genre
Hip Hop
Instrumental Hip Hop
Trip Hop
Turntablism
Instruments
Keyboards, Turntable, Sampler, Synthesizer

DJ Shadow is a DJ playable character that appears in DJ Hero. He is considered a prominent figure in the development of instrumental hip hop and first gained notice with the release of his highly acclaimed debut album Endtroducing....., which was constructed entirely from samples. He has an exceptionally large record collection, with over 60,000 records.
Ad blocker interference detected!
Wikia is a free-to-use site that makes money from advertising. We have a modified experience for viewers using ad blockers

Wikia is not accessible if you've made further modifications. Remove the custom ad blocker rule(s) and the page will load as expected.